Lámh at School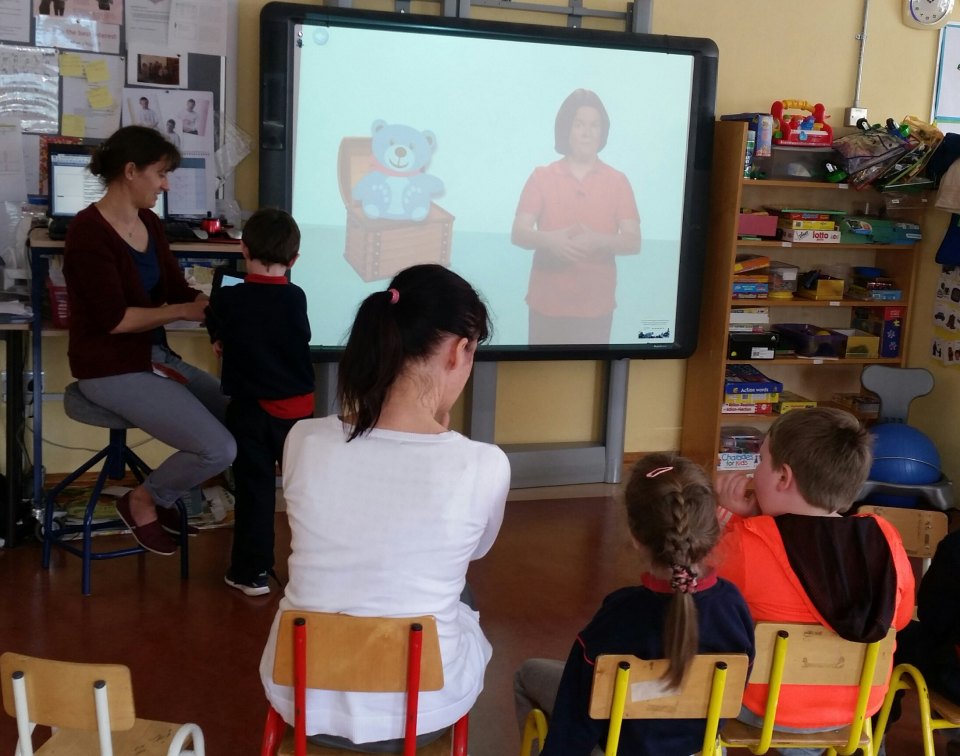 Even a signed 'Hello' can mean so much to the Lámh user who relies on Lamh signs to communicate. 
Lámh users attending mainstream and special schools benefit so much when school staff and fellow pupils communicate with them using signs. The Lámh user's classmates can be enthusiastic signers as well as being interested in learning about Lámh.
In class, teachers can
Display Lámh posters on the walls to illustrate some useful Lámh signs
Introduce some Lámh signs to the whole class by incorporating Lámh signs with music and song e.g. Lámh-a-Song DVD
Include Lámh signs into day-to-day activities and routines, e.g. for making choices, 'Do you want to use the red crayon or blue one?
Use the Lámh Apps or YouTube channel in classroom activities so that Lámh users and their peers can practice and use signs in a fun way. Find out more about Learning Lámh!
The child who uses Lámh will have already have a communication programme or plan in place. Families will play a key role in providing initial and ongoing information about their child's communication.
To support the Lámh user, the school can:
Link with parents to find out more about their child's Lámh use.
Find out what signs they are using. Parents can show Lámh signs to teachers and SNAs.
The child's Speech & Language Therapist can give advice and support around the child's Lamh use.
Link with the Special Education Support Service (SESS) about Lámh training for Teachers.
Link with the local Education Centre about Lámh training for SNAs.