Lámh for Families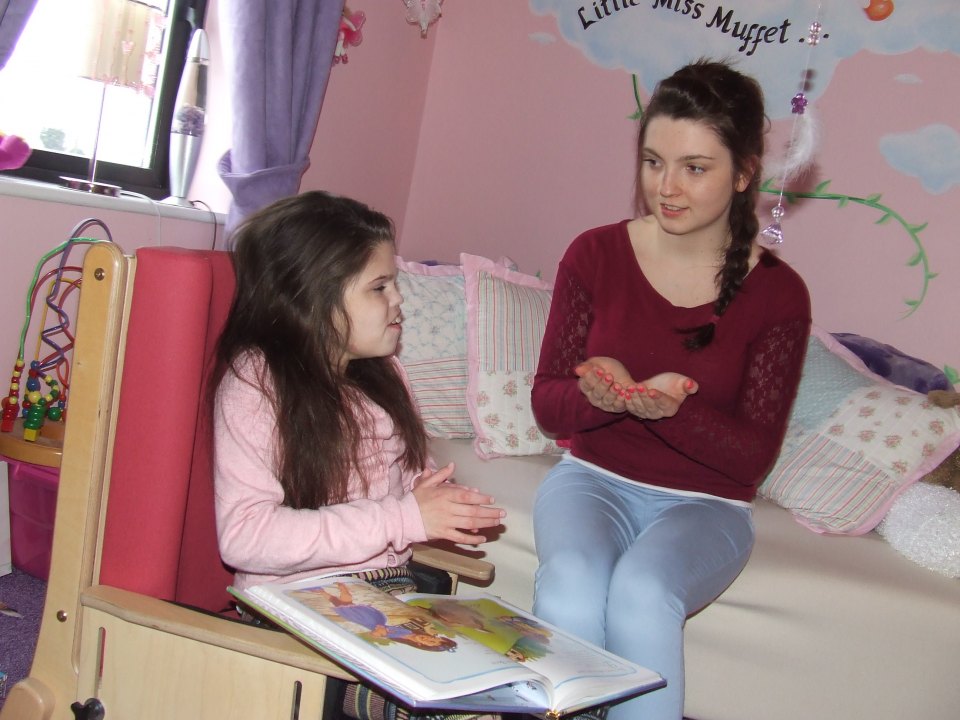 STEP 1
Your speech & language therapist or team may recommend Lámh to support your child's communication. Lámh use starts with a small number of signs.
STEP 2
Families work with their service provider on a Lámh Signing Programme. The service provider can offer support around deciding about using Lámh and starting to use Lámh signs. This means that families will have information and a process of starting to use Lámh to follow, with proper support and someone to answer questions along the way.
Assessment: Staff members trained in Lámh, e.g. the speech and language therapist will facilitate an assessment to help to make a decision as to whether Lámh might be a useful support for your child.

Choosing vocabulary and recording progress: The team and family will choose some signs and start to use them.
STEP 3
The service may organise a Lámh course for families and staff. There might be a Lámh Tutor on the staff team there, or the service might be linked to another service that runs Lámh training. Or, service providers can contract in a Lámh Tutor if there is no Lámh Tutor on staff. Find out more about Contract Training.
Frequently Asked Questions
Is Lámh suitable for everyone who has communication needs?
Lámh is one type of communication support. Your child may find Lámh signs useful, or may respond better to another type of support. A detailed assessment will help to decide if a person needs or can benefit from Lámh. A decision as to whether Lámh might be useful will be based on a Lámh Assessment.
Where will we learn the first signs?
Lámh use starts with a small number of signs. You will be supported by the speech therapist or service provider, who will show you some Lámh signs and will discuss where you may be able to use the signs in everyday routines.
Learning to use Lámh is quite different to learning to speak. Use some signs as often as possible in different situations at home, outside, in school.
For example, you might start with 'more', 'eat' and 'stop' and use them at home, at dinner, playtime or at school. The aim is to let your child get used to seeing those around them signing, and eventually encouraging your child to use Lámh signs.
Attending a Lámh Training Course